Apps aren't just for games and social media any more. Mobile app marketing unlocks a whole new world to drive brand engagement.
Smartphone use should really be called "app-phone" use. In this infographic, we list the most popular apps people are using today. Keep in mind that there are endless opportunities to engage your customers via mobile app marketing. What will your mobile app look like?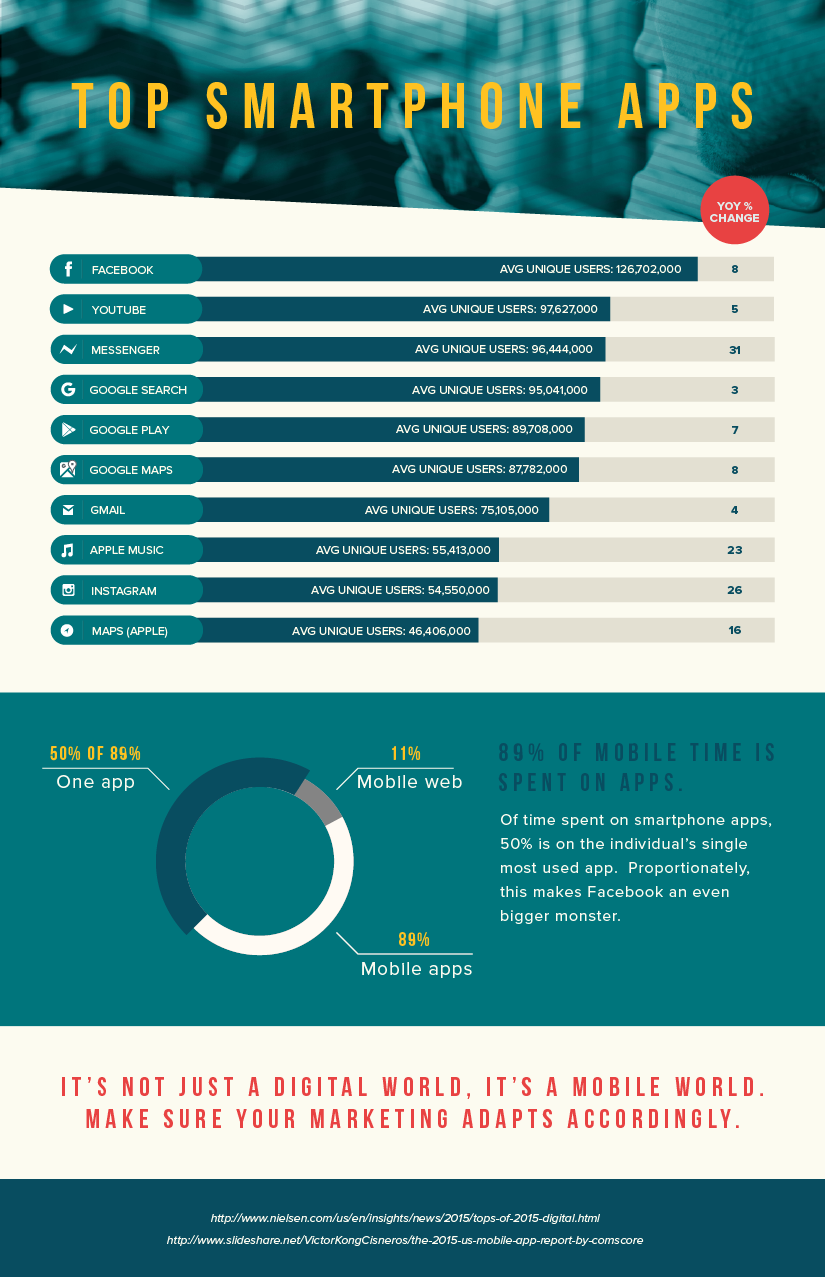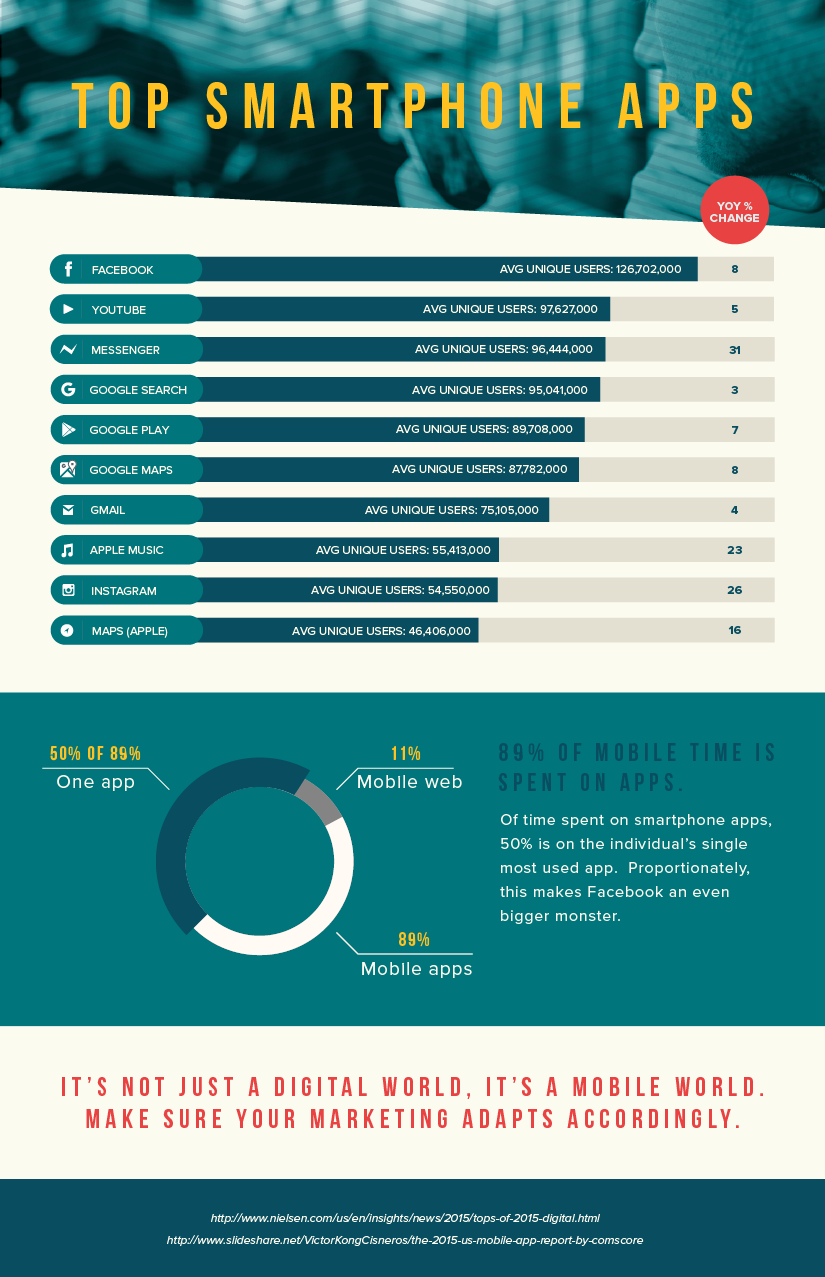 Companies are finding all kinds of ways to use mobile app marketing, from customer service and sales, to providing fast access to the team out in the field.
For instance, we recently developed an app that revolutionizes how medical practitioner certifications are maintained.
Mobile apps used to be just a standalone platform. More and more companies are integrating them with their overall business strategies. What is crystal clear is that customers prefer to shop and interact with brands in a mobile environment instead of other channels. A weak mobile strategy will cause your customers will most likely seek a more intuitive mobile shopping experience with one of your competitors.
Thus, we have to move beyond the mentality of having app simply for the sake of having one, and instead push for further understanding of the impact that they can have on driving brand awareness, increasing revenue and even generating traffic in stores.
Why are some apps free?
Some developers distribute their apps for free in the app store. These apps make money in a few ways:
By selling advertising space within the app. The app developers can earn money from the ads. They distribute the app for free to reach as many users as possible.
By offering the app's basic versions for free. Their developers hope you'll like the app enough to upgrade to a paid version with more features.
By allowing you to buy more features within the app itself. Usually, the app will bill users for these purchases in the app store. Many devices have settings that allow you to block in-app purchases.
The app exists just to interest you in a company's other products. These apps are a form of advertising.
We're getting more and more requests from B2B businesses for app advice. How about your company–are you app savvy?