We wanted to learn what's important to NC businesses when it comes to marketing. So we conducted an informal survey to discover common threads of thought.
If you've ever felt like the tidal wave of new marketing technologies and media is overwhelming, you're not alone. NC businesses report their top marketing challenges are generating leads, brand awareness, budgets, and staying current with marketing technology.
Among the items people mentioned as their biggest problem was just keeping up with marketing developments. Additionally, they cited tracking results, keeping up with Google, and determining the most efficient advertising sources. Sound familiar?
When asked what kinds of marketing they do, over 70% of NC businesses mentioned digital marketing.
Within the digital category, social media and websites ranked prominently, followed by email. Interestingly, although over 70% of replies mentioned websites, less than 20% mentioned SEO, as shown in the chart below. PPC (Pay-Per-Click) and retargeting were less than 10%. We believe there are big opportunities for smart marketers to gain a competitive edge and capture more leads by practicing aggressive SEO and content development. Additionally, digital advertising is low cost and can be effective in driving quality traffic and capturing conversions.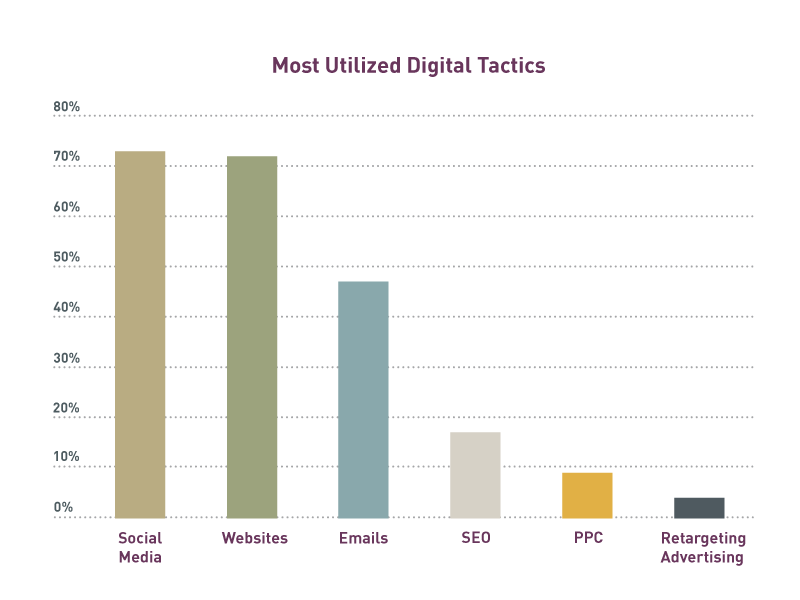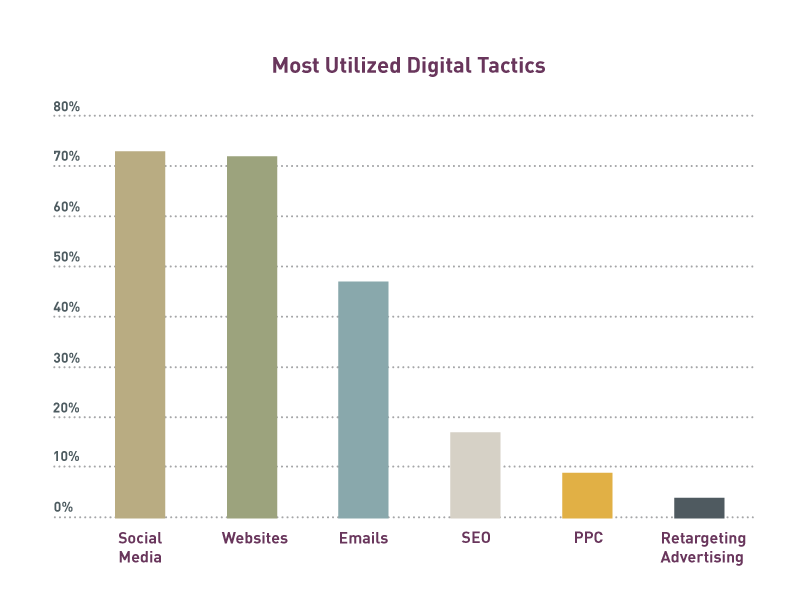 The research also revealed that traditional media remains an important part of the mix. One of the challenges mentioned was how to integrate traditional media like print and broadcast with digital tactics. Companies need to understand how to integrate the various media types, and the role each medium plays in the purchase cycle.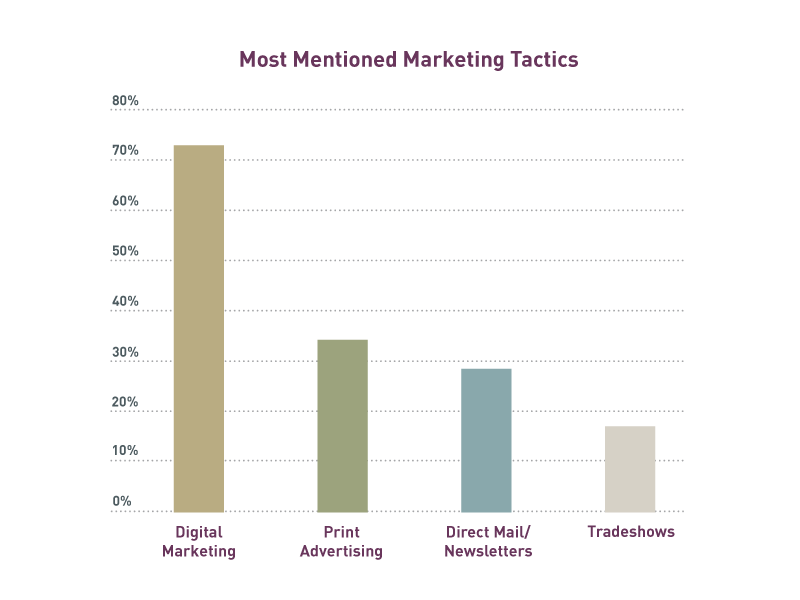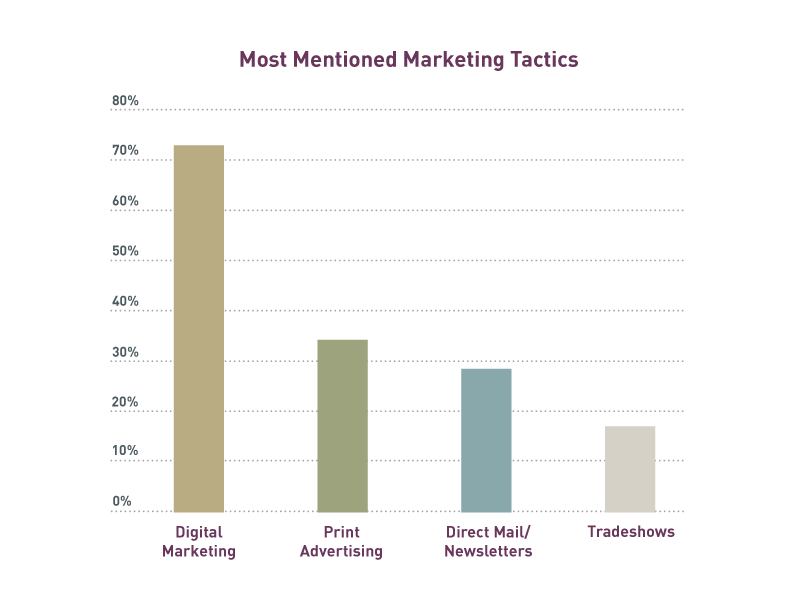 Whoever was the first to coin the phrase "May you live in interesting times" may not have imagined the world we live in today, but it certainly captures the marketing world. Today, it's almost a full-time job just to keep up with the changes in technology and the digital landscape. It's easy to be distracted by the latest hot tactic or trending social site. But the rewards are greater when businesses invest the time to make sure the fundamentals are in place. If your website looks nice but your SEO is lagging, you are likely missing business opportunities.
The Bottom Line: Digital marketing is crucial for businesses
Companies that practice ongoing SEO and digital marketing garner more visits and leads than those who lack a disciplined, consistent program. But too many companies don't have the time or expertise to manage the constant changes in a nearly real-time environment. If you find yourself experiencing similar issues, give us a call.