How Smartphones Are Used for Purchasing
From initial discovery to final purchase, smartphones now serve as purchasing tools.
The research below can be used to feed your mobile strategy, and even help you hone in on potential micro-moments that can be a tipping point to either purchase or exit.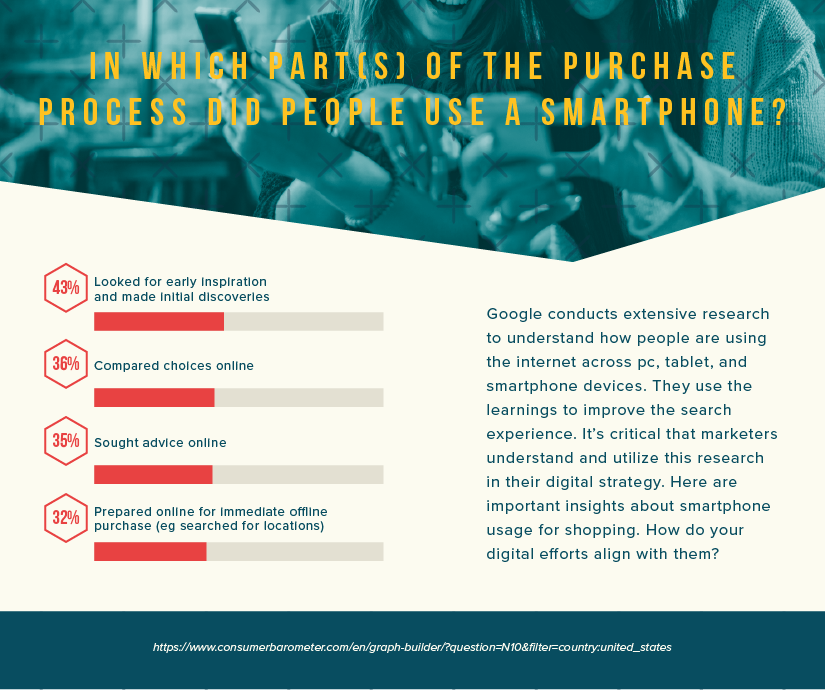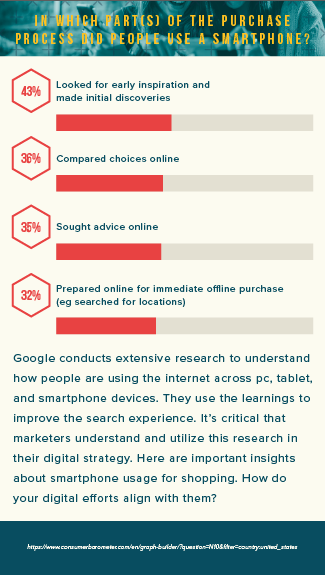 Does your mobile marketing deliver an optimal experience to your customers and prospects? Is it giving them what they are looking for? Is content helpful, intuitive, and fast? Do all that, and you will be well on your way to becoming a necessary go-to resource for your customers. That will be bad news for your competitors.