Apps aren't just for games and social media any more. Mobile app marketing unlocks a whole new world to drive brand engagement.
The infographic below shows that smartphone use should really be called "app-phone" use. Even though the most popular apps are listed here, there are endless opportunities for companies to engage customers with helpful apps. Learn more about mobile app marketing below.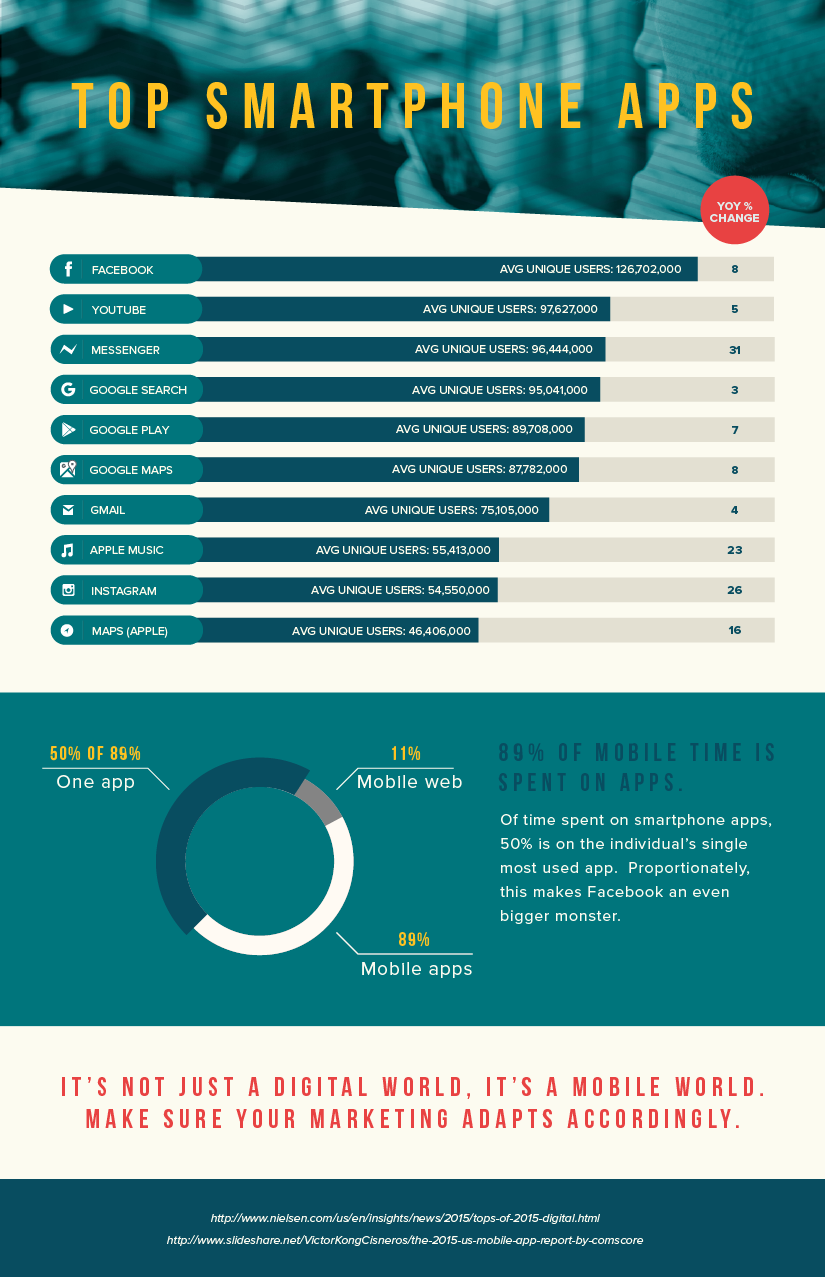 Companies are finding all kinds of ways to use mobile app marketing, from customer service and sales, to providing fast access to the team out in the field.
For instance, we recently developed an app that revolutionizes how medical practitioner certifications are maintained.
As apps move away from being standalone platforms and are integrated into comprehensive mobile strategies, many companies are re-thinking the reasons they started their mobile development journey in the first place. Mobile's tremendous impact has been recognized, and we have begun to evaluate it as an essential part of the business, but we must also reassess how we market our apps. The organizations with the most successful apps are the ones that are willing to put serious resources into marketing their apps in order to get that mobile app into the hands of their customers.
What is crystal clear is that customers prefer to shop and interact with brands in a mobile environment rather than other channels. So, if your mobile strategy is not strong, your customers will seek a more intuitive mobile shopping experience with one of your competitors.
Thus, we have to move beyond the mentality of having app for the sake of having one and instead push for further understanding of the impact that they can have on driving brand awareness, increasing revenue and even generating traffic in stores.
We're getting more and more requests from B2B businesses for app advice. How about your company–are you app savvy?