Apps aren't just for games and social media any more.
This infographic shows that smartphone use should really be called "app-phone" use. Even though the major apps are listed here, there are endless opportunities for companies to engage customers with helpful apps.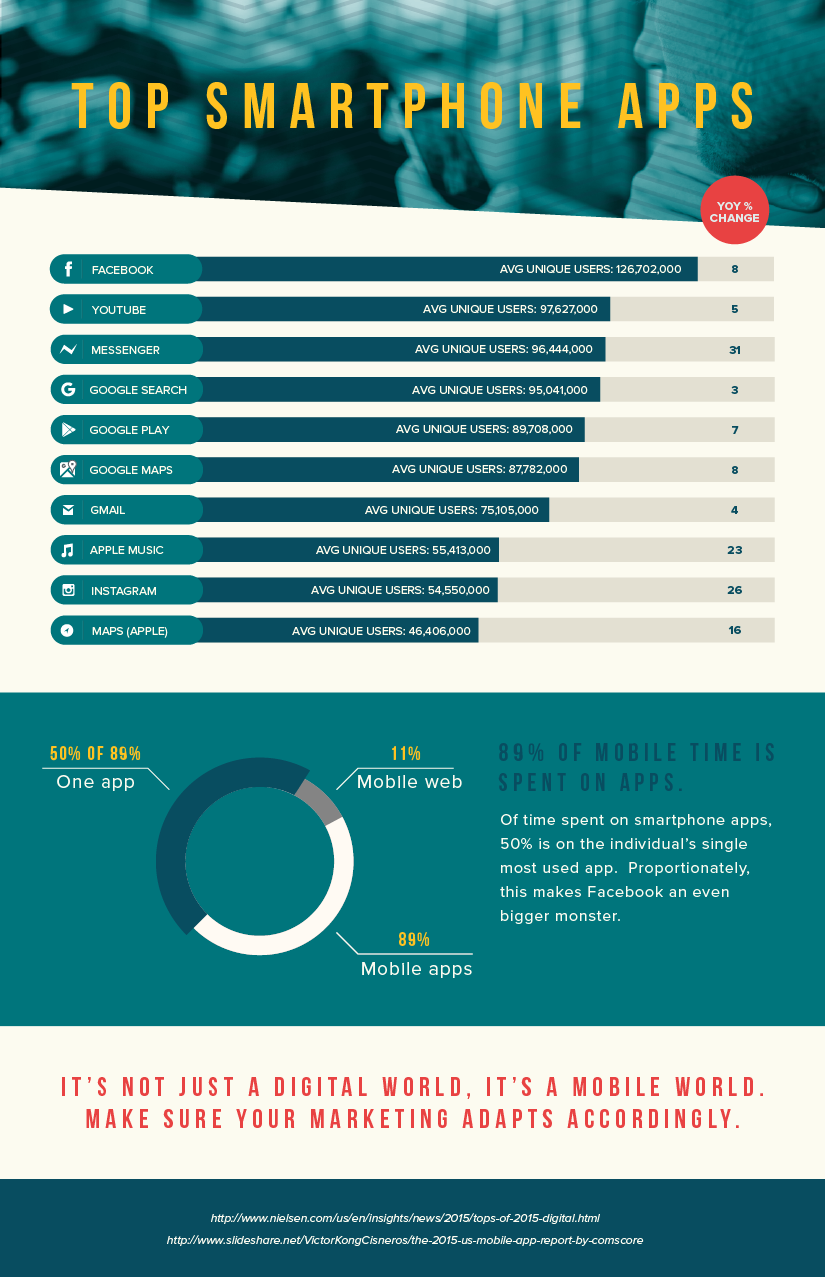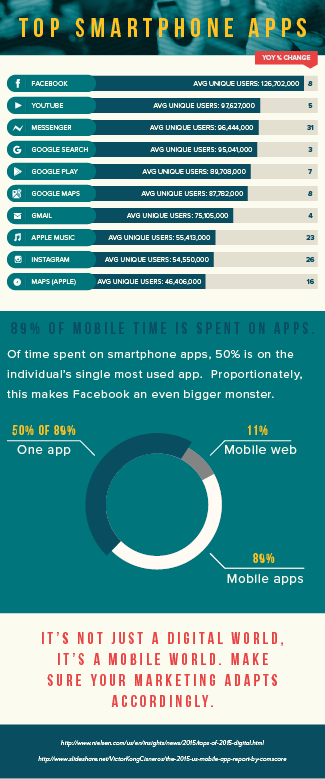 Companies are finding all kinds of useful ways to use apps, from customer service and sales, to providing fast access to the team out in the field.
For instance, we recently developed an app that revolutionizes how medical practitioner certifications are maintained. We're getting more and more requests from B2B businesses for app advice. How about your company, are you app savvy?