A new company asked us for a brand.
Plus a time the next day they could pick it up.
THE SITUATION
Two guys with stellar track records in the executive recruitment industry strike out on their own. Mike and Bob know they're good, and they have great reputations as individuals. But as a company—well, their incorporation papers are still warm from the laser printer. They need attention—fast. For their new firm (age: 6 days) they need a name, a logo, a website, and a brand that conveys their mastery of their trade.
THE CHALLENGE
Mike and Bob were walking a tightrope. They urgently needed us to develop a brand, and a website, and have everything online fast and working hard or — well, let's not think about that.
"We had an aggressive timeline [and] a tight budget. They immediately understood and were ready to move mountains. The website looked great, and we had the professional brand we needed to launch our company successfully."

– BOB MACREYNOLDS
THE SOLUTION
We talked to Mike and Bob, at length, about their business. We learned that there is a rote, routine, lazy way to do executive recruitment that delivers wildly uneven results. Then there's the Mike and Bob way. They were experienced, incisive, intuitive, energetic and bold. (They were also hilarious, which was just a bonus for us.)
We hunkered down and put a sign on the door: Do Not Disturb (Unless You're the Pizza Guy). In a blazing stretch of ideation and execution—the productivity of which surprised even us—we developed a brand that captured the vigorous, determined intelligence we witnessed in these two pros.
Name: Cutwater Dynamics. (The term "cutwater" refers to the sharp bow of a ship, designed to cut through the water ahead.)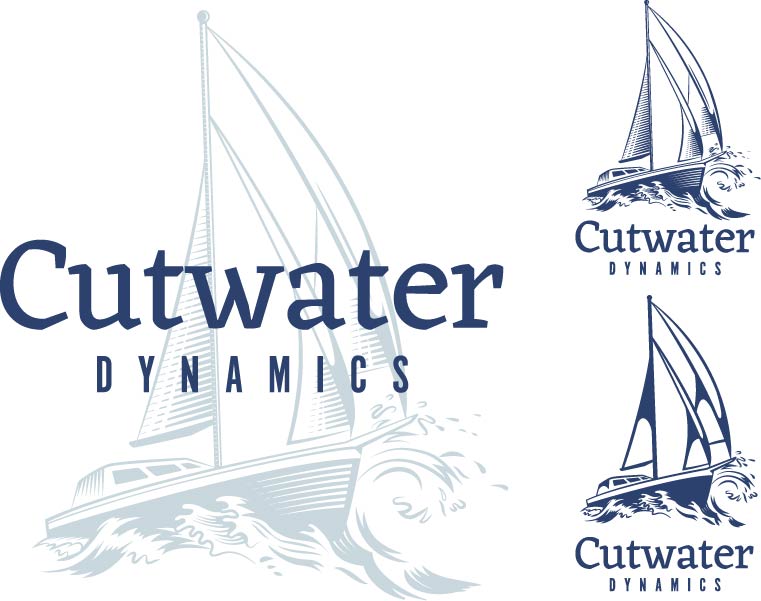 Tagline: Strive, Seek, Find—Never Yield
Website: www.cutwaterdynamics.com
THE RESULTS
Mike and Bob approved our work with the diamond-sharp decisiveness we expected. The site was up and working for them in an insanely short space of time. (We're not going to tell you exactly how short because technically, it's not possible. You wouldn't believe us anyway.)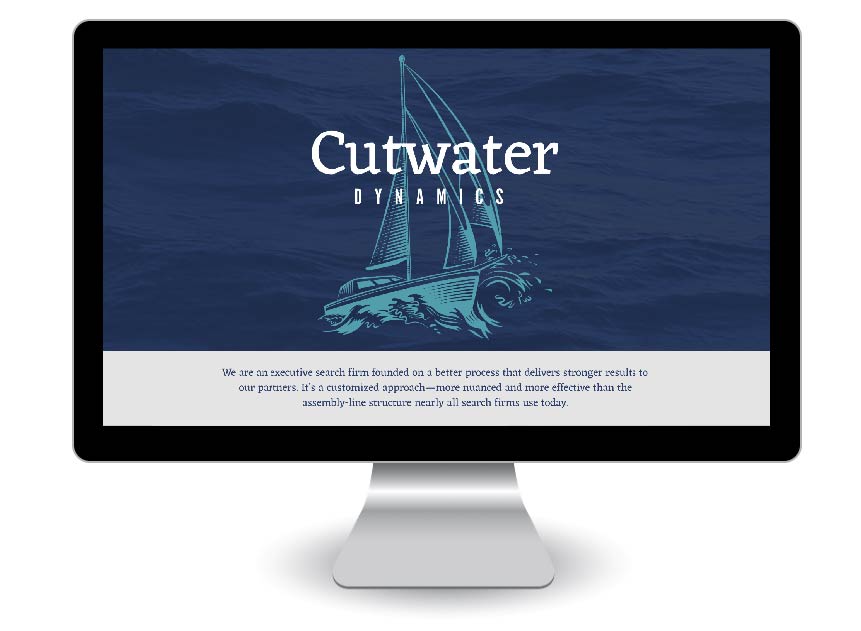 Visitors to the website were presented with the striking logo and a concise brand statement, with more content below the fold.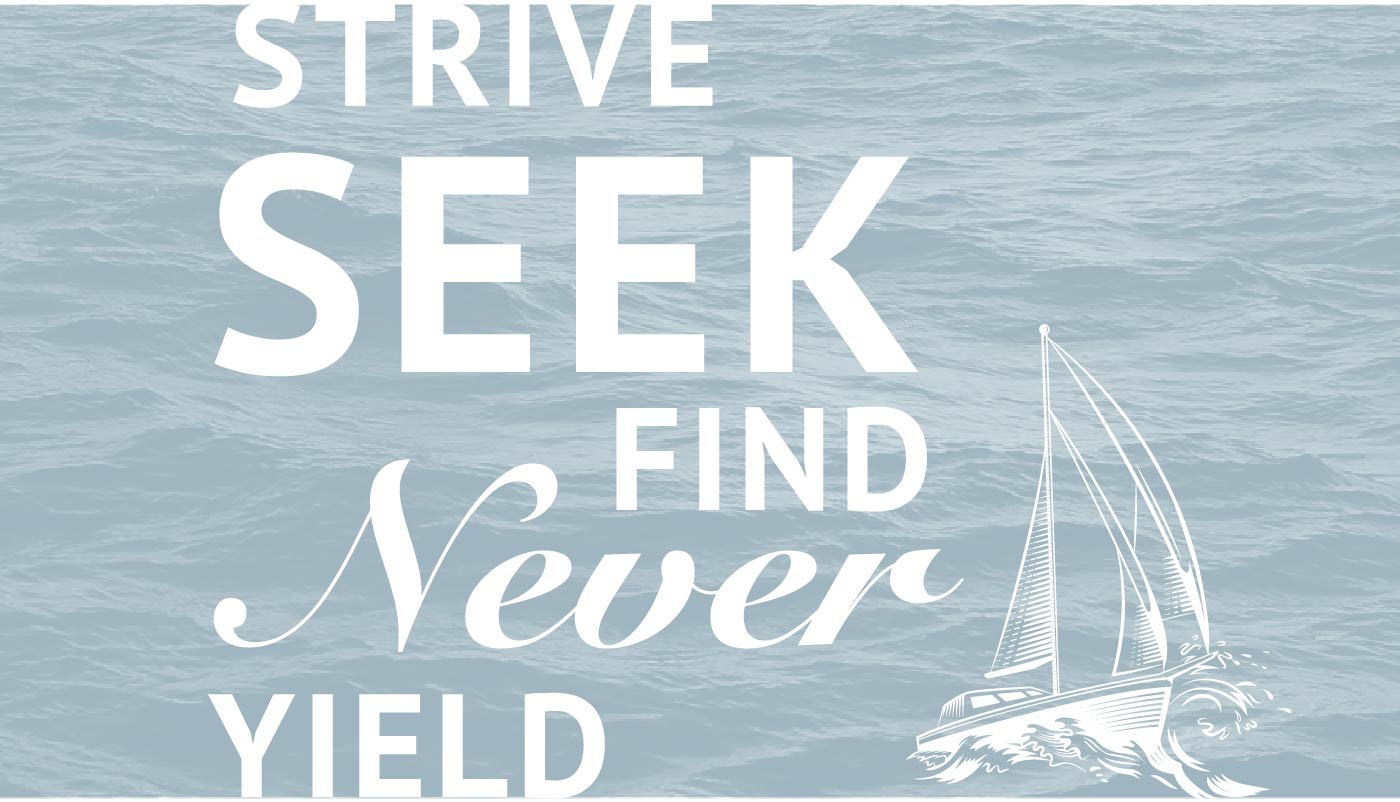 The bold logo demanded a bold tagline to express the adventurous spirit driving the company's founders.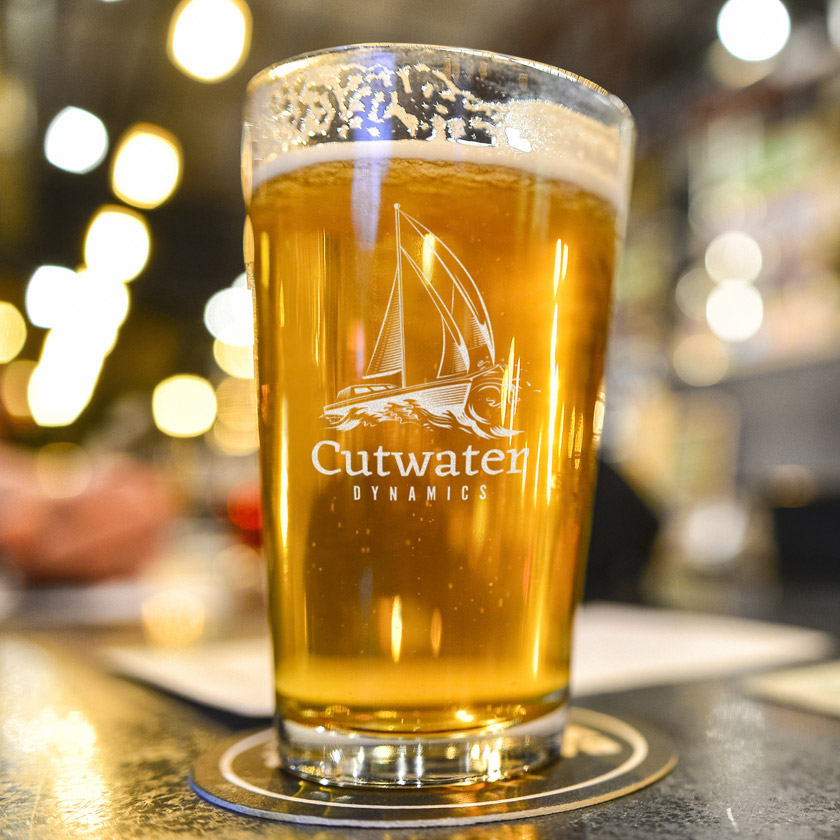 Among many fine attributes of the logo, it looks great on a frosty glass of beer.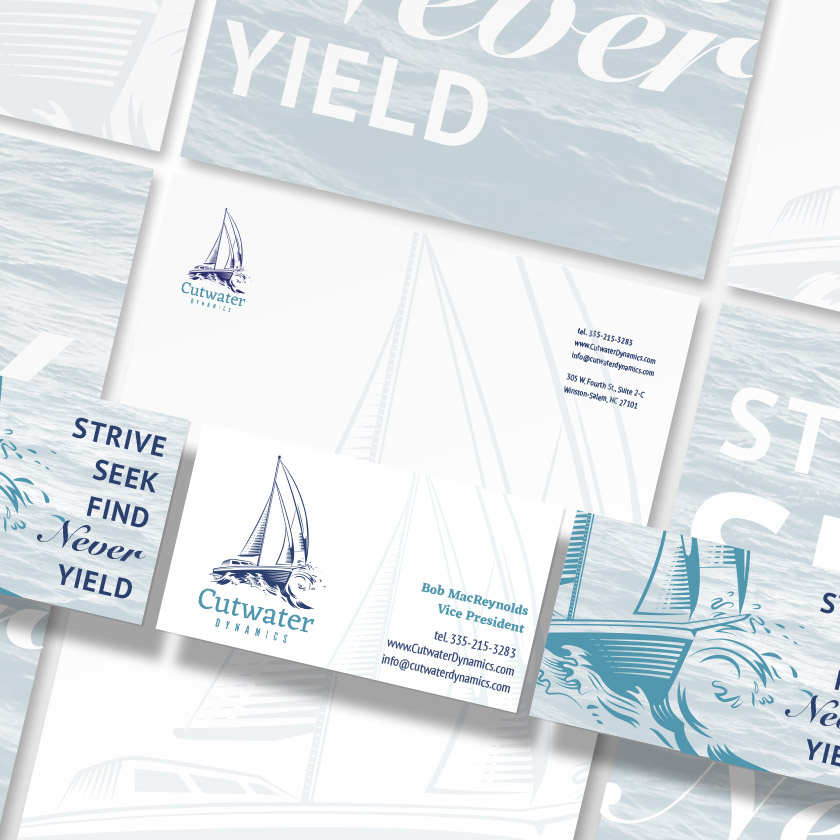 The elements of the brand style were both memorable and flexible; they could be adapted to many media and retain impact.
Perhaps the most compelling evidence that our efforts succeeded for Mike and Bob is that they generously referred new clients to us. (If you're reading this, guys, thanks!)